.
See Middle Tennessee...and Beyond!
Home Daily Blog Galleries About Me Links Recommended Books
Right now, all of the links below will take you to a photo gallery. If there is enough demand, someday I might setup a separate gallery where prints of my images can be purchased. If you would like that feature, let me know. Until then, if you'd like to purchase the use of one of my photos for your website or to be in print, most are available.
Featured Galleries
Other Theme Galleries:
[Advertising Barns (other than Rock City)] [Animals] [Bridges] [Civil War] [Historic Houses] [Motels and Hotels] [Roadfan] [Skyscrapers and downtown] [Theaters] [Waterfalls]
Galleries Organized by Location: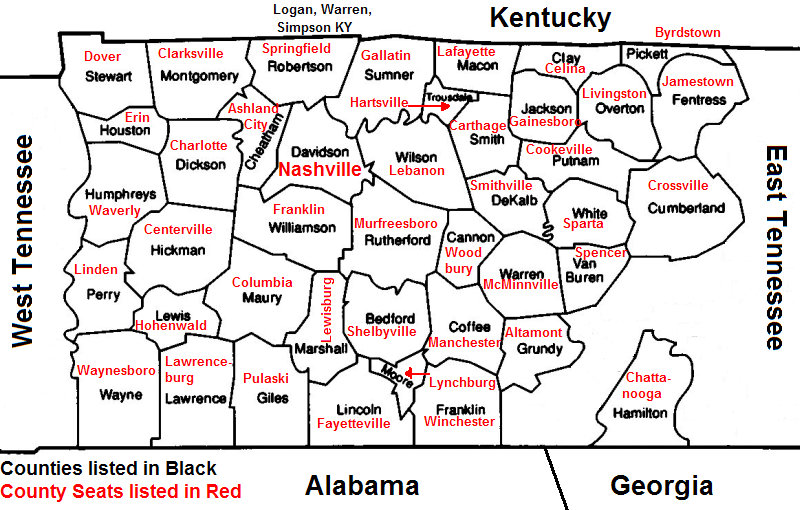 To view a county's gallery, click on that county on the map above or the name of the county below.
Middle Tennessee Counties:
[Bedford] [Cannon] [Cheatham] [Clay] [Coffee] [Davidson] [DeKalb] [Dickson] [Fentress] [Franklin] [Giles] [Grundy] [Hickman] [Houston] [Jackson] [Lawrence] [Lewis] [Lincoln] [Macon] [Marshall] [Maury] [Montgomery] [Moore] [Overton] [Perry] [Pickett] [Putnam] [Robertson] [Rutherford] [Smith] [Stewart] [Sumner] [Trousdale] [VanBuren] [Warren] [Wayne] [White] [Williamson] [Wilson]
[Bristol (and Sullivan Co.)] [Chattanooga (and Lookout Mtn.)] [Knoxville]
Counties: [Carter] [Cumberland] [Cocke] [Greene] [Hamblen] [Jefferson] [Marion] [Roane] [Sevier] [Unicoi] [Washington]
All other East Tennessee Counties
Other States:
[Alabama] [Florida] [Georgia] [Mississippi] [North Carolina] [Virginia]
[Kentucky] [Logan, Simpson, Warren KY] [Louisville]